Human Hair Care Info.
Human Hair wigs are the premier choice if you want versatility and luxury. Human hair is soft to the touch and can be styled in endless ways. Due to the high demand of quality human hair, human hair wigs are also the most expensive type of wig you can buy. This is why it is so important to use the right products and the proper techniques to care for your human hair wigs. Wigs made with human hair can last a long time, much longer than synthetic wigs. However, using the wrong care products or washing techniques can drastically reduce the life expectancy of your human hair wig.
How To Wash A Human Hair Wig
Put the hair into the warm water( no more than 95 F) ,and soak the hair;
Apply mild shampoo and wash the hair;
Rinse the hair in the water;
Soak the water with the towel,apply conditioner to the hair and wait for about 2minutes;
Rinse the hair in the clean water.Bring a basin of the clean water and rinse the hair again;
Squeeze the hair gently;
Soak up the hair with the towel;
Air.dry the hair with opening the weft.
Curly wigs washing tips:
Do not brush your curls.
Comb conditioner through your hair while washing, towel dry and style it with your fingers to prevent frizz.
HOW TO WASH YOUR CURLY WIG
How to Wash a Curly-Wavy or Brazilian Body Wave Wig
How to Wash Your Damaged Wavy & Curly Lace wig
How To Co Wash Deepwave Kinky curly Hair Bunddle
Hair Care Tips
Maintaining your hair is relatively easy with the right kind of steps.Here are some hair care tips, you can follow the tips as below to extend the life of your hair.
Yourself:
Treat your skin and hairline with the same loving care you give to your new wig .It's important to be careful to protect your scalp when wearing or removing the wig.
Lace wig:
Lace wig is delicate and can rip same as our own hair. So the wig need to be treated in a proper way. We recommend you to comb the hair with a wide-tooth brush to avoid the hair to be damaged. And deep condition the hair frequently is much useful to protect your hair.
Daily Care:
1. Wash hair sparingly and use a good-quality shampoo.
You need to choose a safe shampoo, which is suitable for you. And washing the hair too often is not a good thing. It can damage the hair sooner. Twice a weeks is fine.
2. Use conditioner that matches your hair type, length, and treatment damage.
Different person has different hair type and style, so you need to select a kind of conditioner that matches to you. And try to deep condition the hair once a week. It keeps hair soft, healthy and moisturized.
3. Protect hair when swimming.
Because the salty water can corrode the hair, so it can damage the hair easily. We don't recommend you to swim in the sea with wearing the wig. If you must swim with hair, you can wear a tight-fitting swim cap and use a specially formulated swimmers shampoo and deep conditioner after swimming to replace lost moisture.
4. Styling the hair before sleeping
You may braid up the hair of your full lace wigs or tie it in a ponytail before going to sleep so as to avoid any tangles. You'd better to use a scarf on your head or a hair bonnet when sleeping, which will reduce less breaking and shedding of the hair for your full lace wig.
5. Keep away from the heat
If you're stepping out and want gorgeous curls or perfect waves, then there are a few ways you can get those without taking the help of a dryer, straightener or curler.Like this for example: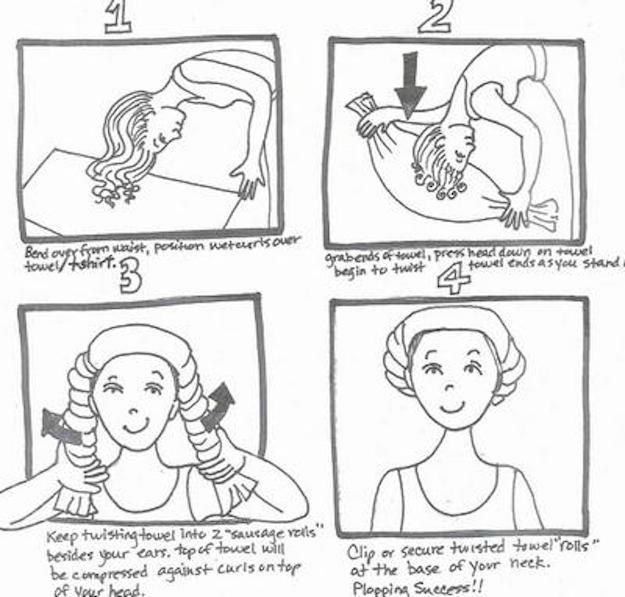 Hair Washing Tips:
1.Co-wash the hair with shampoo and conditioner. The hot water is also ok, but cold water is more often recommended to get and maintain healthy hair.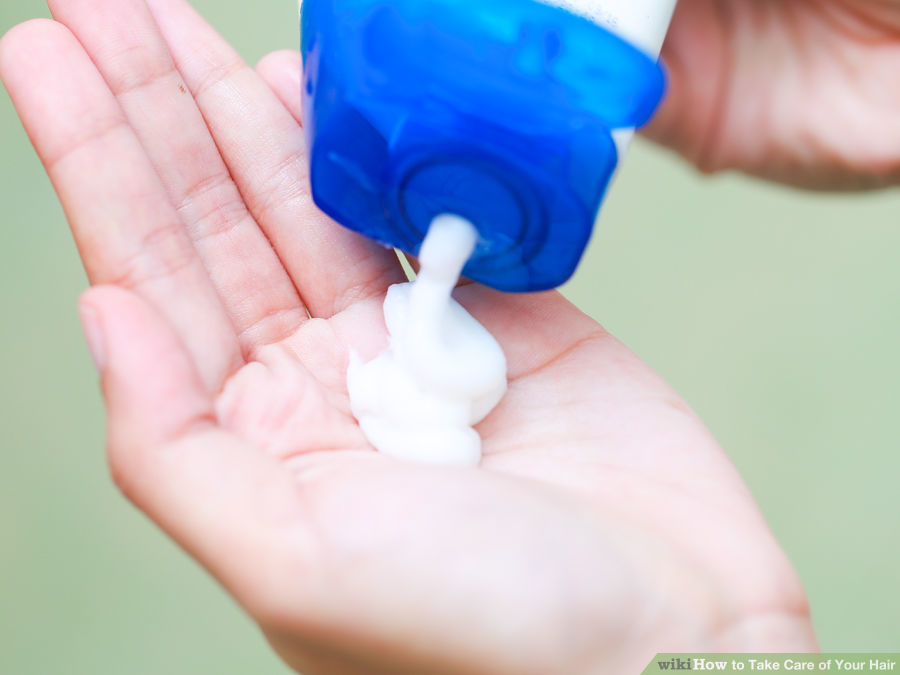 2.Washing the hair in the same direction, which can protect the hair and avoid damaged during washing.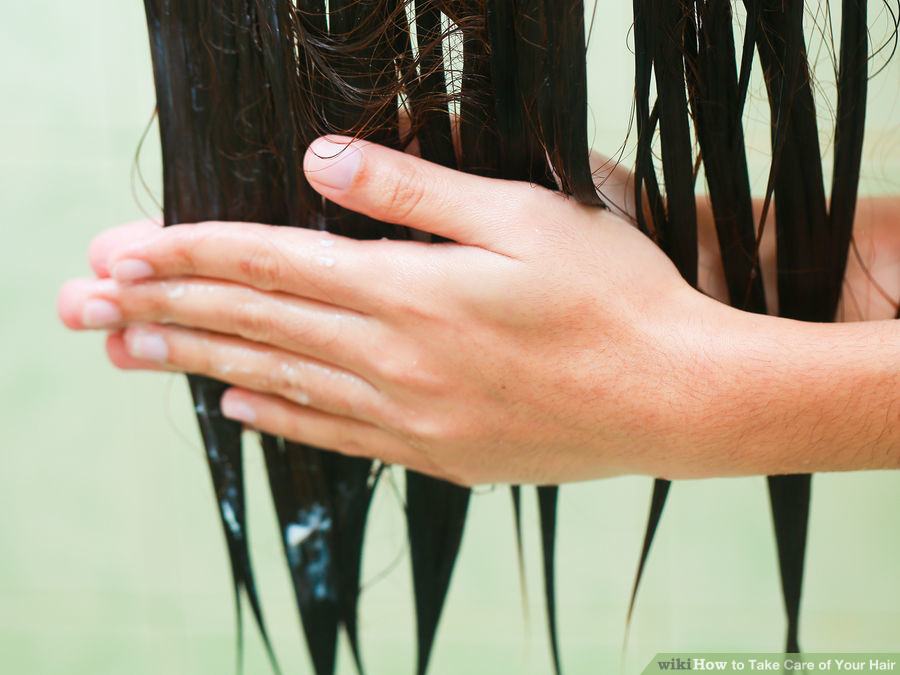 3.Air-dry the hair rather than using a hairdryer. It's the most healthy way to let your hair air-dry. When the hair is dry, you can comb the hair with a wide-tooth brush. The hair will be much natural.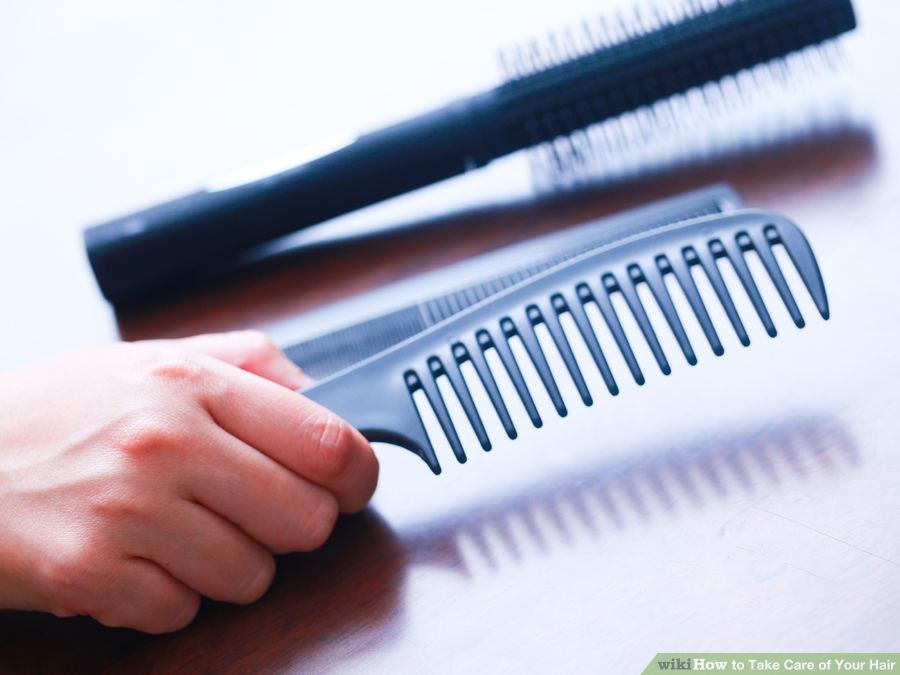 Special Care For Curly Hair:
The curly hair is much difficult to be cared. It looks much dryer and can be tangled easily than the straight hair. It's important to know how to take care of the curly hair.
1.Avoid using brushes and narrow-toothed combs, which can cause the shedding easily. We recommend you to use the wide-tooth comb. And you can comb the hair with your own figures, which can protect your hair avoid to be tangled and shedding.
2.We don't recommend you to straighten curly hair because it may cause hair issues like shedding or tangling. So it is better to remain the same curly look.
3.If your hair starts to feel frizzy and dry, do a deep conditioning treatment and see if it helps. Deep conditioning treatments are important to replenish moisture in curly hair that has dried out.